Moving Company Malmö, Lund & Helsingborg and vicinity
Welcome to our company, Flytt City is a moving and cleaning company with solid and long experience. Among other cities we operate in Malmö, Lund, Helsingborg, Ystad, Trelleborg and Copenhagen. Our headquarter is in Malmö where we own and operate a large and fresh warehouse in connection to a store for our customers that want to buy packaging. We also offer free home delivery of packaging for our customers who prefer to order rather than visit our store.
We are a family business with friendly and competent staff, and we all strive after the same goal. Our rule of business is that the customer comes first, and every moving job is carefully planned to be efficient and tailored after the specific customers needs and wishes.
If you do not have the time or the opportunity to be present during the move, your keys and home are in safe hands. In other words, you can relax while we do the moving!
Private relocating
Moving house or apartment. We are proud to say that a large portion of our business come from recurring customers. Our long experience of Private relocating means that your furniture and personal belongings are treated with utmost care.
Moving your business to a new location. To ensure the best conditions and prices, we come out and inspect your Company relocation. Our staff has long experience of Company relocating.
Warehousing
In our warehouse we guarantee dry and heated storage facilities. Our warehouse is insured by If, and while you store your belongings in our warehouse your home-insurance covers your belongings.
We have the competence, know-how and equipment to do your heavy lifting! Avoid injury and property damage by hiring Flytt city. We lift everything from Pianos to heavy machinery.
Cleaning Services
We also provide a wide range of cleaning services. Examples are cleaning in connection to private relocating, office cleaning and regular home cleaning. By taking advantage of the "RUT-avdrag" (translation RUT-deduction) you lower the cost by half. You can find specific information about the RUT-avdrag on Skatteverkets website.
We have all products you need for your moving. Examples are double arched moving boxes, moving wardrobes where you or us can store your clothes while we move, and plastic film packaging to protect your belongings from scratches and rain.
Safe and reliable moving company in Malmö
We are a moving and cleaning company with long and solid experience. We operate in Malmö, Lund, Helsingborg, Trelleborg, Ystad as well as Copenhagen. Our experienced staff moves, packs, cleans and stores for both company relocations as well as private relocations for competitive prices. We also perform cleaning of all kinds of facilities and homes for individuals as well as corporations.
Prices & info
Affordable moving company in Lund
We offer both fixed rates and hourly rates depending on the specific customers needs and wishes. To increase our customers comfort our educated staff always wear uniforms and ID cards. We perform all our assignments with our own vehicles and staff.
This means that that you get staff with the right competence who are used to work as a team. As a result the moving is more effective, faster and cost efficient. Of course, only you can decide to what extent our services suit you, whether it is a complete or a partial move.
The right competence
A carefully planned and competently performed move is essential for your relocating to be a success. We have long experience of planning and have performed hundreds of office and company relocations. We use these experiences to offer our customers some of the most efficient moves on the market. Our specialties include assembling and dismantling of office and household furniture.
We make moving a simple matter. Moving to new accommodations can be demanding. You might want to ease the burden by getting help with cleaning, warehousing or moving your furniture and personal belongings from your old accommodation to your new. Do you live in a sparsely furnished apartment or in a well furnished older house? In an apartment complex with a lift? Are you moving from the south to the north? We offer special packing and
competence to move computer equipment, and as customer you decide the sequence of events.
To relocate to a new accommodation can be a circus if you decide to do it all by yourself.
This is why Flytt City is here to help! We offer fast and smooth moving services without any hurdles. Do not hesitate to contact us if you want a free quotation for your move! We recommend that you use our quotation form, press the button below to get to it!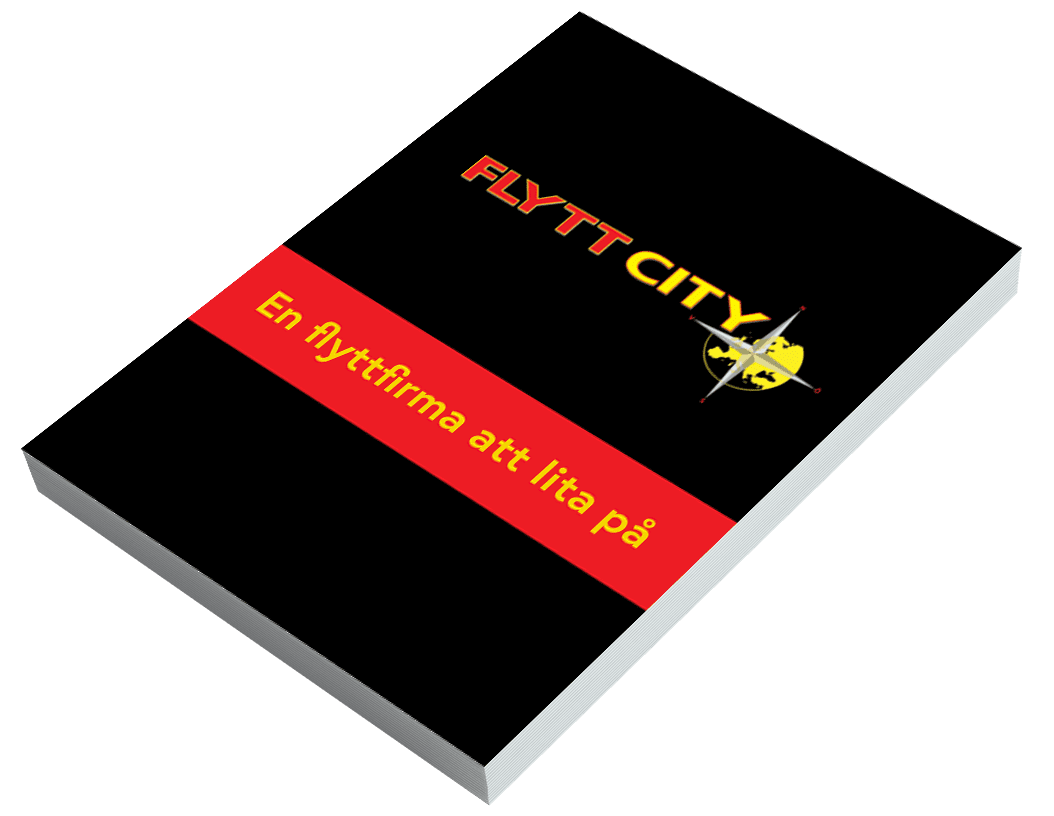 Quality
We deliver the highest quality and perform our work with pride!
Competence
We have both the right competence and equipment!